We stock commercial grade valves including the K-Rain ProSeries 100 with tilt diaphragm design that helps reduce pressure loss and trapped debris. The ProSeries 150 1-1/2″ & 2″ models can be used as either globe or angle style. The ProSeries 150 model 7101-J Jar Top offers easy servicing access with it's screw on top.
Also available are the WeatherMatic Silver Bullet and N-100 Nitro, Irritrol 2400T, 214B & 216B, Rainbird DV & DVMB, 150PGA and even the ASVF, Hunter PGV100 & PGV150.
We also stock everything you need to make your valve manifold. You have your choice of PVC Tees, Elbows & Nipples or the Dura Plastics union manifold systems, or even the Action Machining manifold system.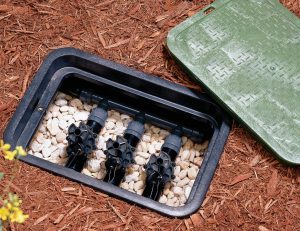 This reliable valve offers a straight through flow pattern that dramatically reduces pressure loss and reduces the risk of trapped debris that causes other brands to fail.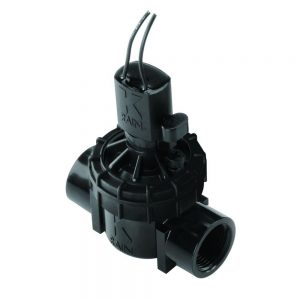 The Jar-Top provides easy servicing access without removing the valve from the system.

The 7115 and 7102 models feature a removable inlet cap to easily modify the configuration from globe to angle style.
Valve boxes from NDS are available in 6″ and 10″ round as well as several sizes and depths of rectangular to fit many different applications.
We also have Universal Valve Box covers from Ground Toppers that will fit any brand 6″ or 10″ round valve box.